FOCUS ON: AFRICAN AMERICANS IN WWII: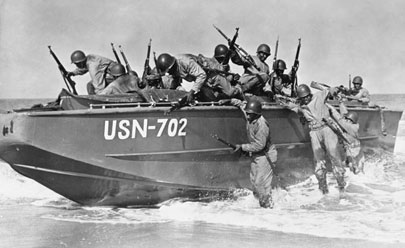 African Americans served bravely and with distinction in every theater of World War II, while simultaneously struggling for their own civil rights. Although the US Armed Forces were officially segregated until 1948, World War II laid the foundation for post-war integration of the military. In 1941, fewer than 4,000 African Americans were serving in the military. By 1945, more than 1.2 million African Americans would be serving in uniform on the Home Front, in Europe and in the Pacific.

From Our Digital Collection
Born in Texas in 1920, Eugene Tarrant served in the Navy on the USS San Francisco and witnessed some incredible moments during the war, including the surprise attack on Pearl Harbor on December 7, 1941 and the sinking of the USS Juneau which killed the five Sullivan Brothers. He also met Doris "Dorie" Miller, the celebrated African American sailor who received the Navy Cross for his heroism during Pearl Harbor.
After the war, Tarrant pursued his dream of going to college at the University of California and continued to fight against what he termed a more "subtle" racism in California in the form of housing discrimination. His reflections on the war and the impact that African American military service had in contributing to the civil rights movement, as well as the nation's election of Barack Obama as the first black president, are compelling. View Tarrant's interview online in our Digital Collections.

Images from the National Archives:

Educational Materials: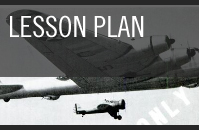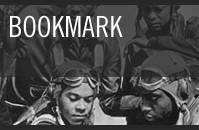 Creative Voices: African American Poetry in WWII
Using pens as their weapons, these writers expressed the patriotism and frustration that often echoed the mindset of the larger African American community. Grades 7–12.

Commemorative Bookmark
To honor Black History Month, The National WWII Museum is offering a bookmark you can download, print and distribute! They are a fun, easy way to learn World War II history.

More: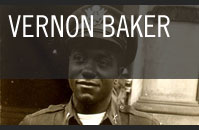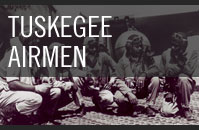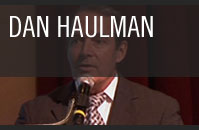 Focus On: Vernon Baker
Learn more about this Medal of Honor recipient and read the details of his valorous action in combat that earned Lt. Baker this recognition.

Focus On: The Tuskegee Airmen
View archival photos from the collections of the Museum and the Air Force Historical Research Agency, view video and learn more about these groundbreaking pilots.

Lecture: Meet the Author
Author Dan Haulman talks about his book The Tuskegee Airmen: An Illustrated History, 1939 – 1949. Watch the lecture in its entirety.